On February 11-13, 2001, at The Lodge at Snowbird ski resort in the Wasatch mountains of Utah, seventeen people met to talk, ski, relax, and try to find common ground—and of why software development methodologies, to eat. Now, a bigger gathering of organizational anarchists would be hard to find, so what emerged from this meeting was symbolic—a Manifesto for Agile Software Development—signed by all participants. Alistair Cockburn's initial concerns reflected the early thoughts of many participants.
I personally didn't expect that this particular group of agilites to ever agree on anything substantive. But his post-meeting feelings were also shared, "Speaking for myself, I am delighted by the final phrasing . I was surprised that the others appeared equally delighted by the final phrasing. So we did agree on something substantive. Naming ourselves "The Agile Alliance," this group of independent thinkers about software development, and sometimes competitors to each other, agreed on the Manifesto for Agile Software Development displayed on the title page of this web site.
But while the Manifesto provides some specific ideas, there is a deeper theme that drives many, but not all, to be sure, members of the alliance. At the close of the two-day meeting, Bob Martin joked that he was about to make a "mushy" statement. For example, I think that ultimately, Extreme Programming has mushroomed in use and interest, not because of pair-programming or refactoring, but because, taken as a whole, the practices define a developer community freed from the baggage of Dilbertesque corporations. Kent Beck tells the story of an early job in which he estimated a programming effort of six weeks for two people. This type of situation goes on every day—marketing, or management, or external customers, internal customers, and, yes, even developers—don't want to make hard trade-off decisions, so they impose irrational demands through the imposition of corporate power structures. This isn't merely a software development problem, it runs throughout Dilbertesque organizations.
Did not find what they wanted? Try here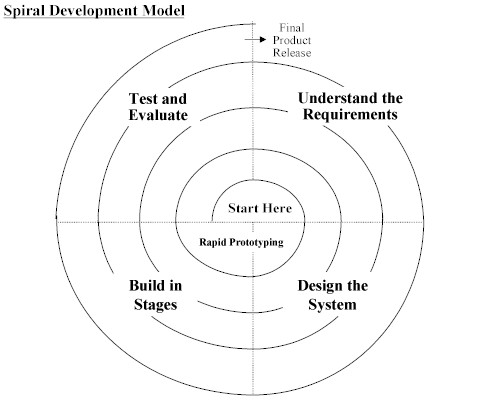 In order to succeed in the new economy, to move aggressively into the era of e-business, e-commerce, and the web, companies have to rid themselves of their Dilbert manifestations of make-work and arcane policies. The Agile movement is not anti-methodology, in fact, many of us want to restore credibility to the word methodology. We want to restore a balance. We embrace modeling, but not in order to file some diagram in a dusty corporate repository.
We embrace documentation, but not hundreds of pages of never-maintained and rarely-used tomes. We plan, but recognize the limits of planning in a turbulent environment. The meeting at Snowbird was incubated at an earlier get together of Extreme Programming proponents, and a few "outsiders," organized by Kent Beck at the Rogue River Lodge in Oregon in the spring of 2000. At the Rogue River meeting attendees voiced support for a variety of "Light" methodologies, but nothing formal occurred.
During 2000 a number of articles were written that referenced the category of "Light" or "Lightweight" processes. January to February 2001 timeframe here in Chicago. The purpose of this conference is to get all the lightweight method leaders in one room. I'd be interested to know who else I should approach. Bob set up a Wiki site and the discussions raged. Light': "I don't mind the methodology being called light in weight, but I'm not sure I want to be referred to as a lightweight attending a lightweight methodologists meeting.
It somehow sounds like a bunch of skinny, feebleminded lightweight people trying to remember what day it is. The fiercest debate was over location! Anguilla in the Caribbean—warm and fun, but time consuming to get to. Ron Jeffries—want a warmer place next time.